The article I selected was entitled "US undermining Iran's banks-Khamenei" and was published by the BBC on March 20, 2016 in regards to remarks made by the Iranian Supreme Leader- Ayatollah Ali Khamenei- alleging that the United States was working to hurt Iran by working to undermine the banks in Iran and hurt their economic growth.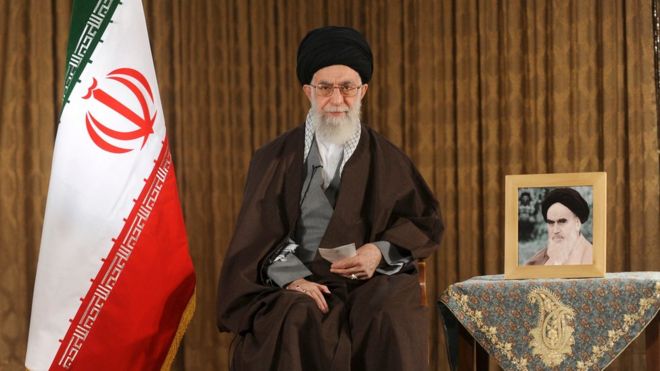 He believes that The United States is going back on their deal made with Iran concerning nuclear weapons and the economic sanctions placed on Iranian companies and individuals who were responsible for them. The sanctions were originally in response to Iranian ballistic missile tests and they were lifted as part of the Iranian Nuclear Deal; however Iran carried out more tests in March.
Iran states that the missiles are merely being used as a method of deterring other nations from attacking them and this method of having weapons such as these are a fairly standard way of doing so. Since the missiles could potentially reach US military bases in the region however, the United States is concerned about the presence of the missiles.
The reason behind these accusations is the difficulty faced by many banking transactions had between banks in Western nations that are influenced by the US and banks in Iran. Khamenei says that the US's status as a world superpower and the influence that comes with it is to blame for these difficulties and that they United States is purposely causing these difficulties to hurt Iran. He also stated that statements made by US politicians who are running for president worked to paint a negative picture of Iran as a villainous country.
Ideally, what the Iranians wanted from the nuclear deal was their economy to grow and this could happen with less sanctions and more business, however, it will not be the immediate and rapid boost that is clearly desired by the Iranian government.
This article shows the USA's involvement in The Arab World in a political and economic way. The US had been involved in Sanctioning Iran and even after the sanctions have been lifted, there is still suspicion, at least in Iran that they are still meddling with Iranian financial affairs. Whether the transactional issue are a result of US intervention or not, the suspicion shows the influence that the US has in the region.
Source: http://www.bbc.com/news/world-middle-east-35856932